Miller and Petrucci primed for 2018 | MotoGP | Sport
Alma Pramac Racing presentation gets the team in gear for the new season
Testing is over and racing is soon, which also means it's Team Presentation season. It was Alma Pramac Racing's turn on Monday evening, with the Italian squad revealing their 2018 project in the Sala Olimpico at Lamborghini in Bologna, with Danilo Petrucci and newcomer Jack Miller on hand.
After some incredible podiums last year for Petrucci – including a few fights for the win – and the addition of premier class race winner Jack Miller, the team are on a high going into 2018.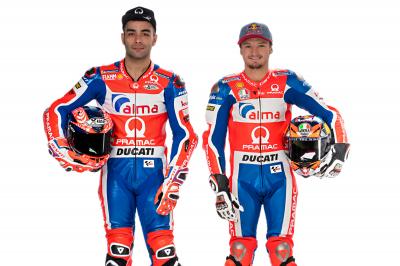 "I'm very happy to race for another season with Pramac Racing," smiles the Italian. "I'm the rider who has raced the most in these colours and I'm proud to; we've done great things since I arrived in 2015. This will be the most important season so far. I have an official bike, I have big expectations and with another year of experience, I will try to do even better than last season."
Miller, meanwhile, arrives for the first time this year. After some impressive results in testing as he gets to grips with the GP17 he'll be riding, the Australian is settling in.
 "I'm really enthusiastic to be here," says the Queenslander. "The countdown's now over and this is the first race weekend of the season; I'm super motivated and excited. So far we've done a great job in testing and I can't wait to get to Qatar and race on Sunday. I've got high expectations for this new adventure."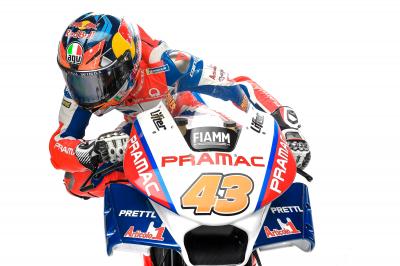 "Our target is to grow every year. In 2017 we made a big step forward in the results we achieved with Danilo Petrucci. And we welcome Jack Miller to the team, of whom we have big expectations. I want to wish both our riders the best of luck, and the same to all the engineers, technicians and staff within the team. It will be an intense season and we have to concentrate and work hard if we want to do even better." said Francesco Guidotti
After a positive test at Losail with both bikes in the top ten, the lights go out for the Qatar GP on Sunday.
Read about:
GRAND PRIX OF QATAR THIS WEEKENDhttp://amcn.com.au/editorial/26685/
By MotoGP