Ducati: Both riders can fight for the Championship | MotoGP | Sport
It's a rosy start to the new season for the Borgo Panigale factory
Jorge Lorenzo (Ducati Team) topped the SepangTest with the best ever lap of the track, and that made some big headlines. But teammate Andrea Dovizioso wasn't so far off either, and Team Manager Davide Tardozzi affirms that the Borgo Panigale factory can be competitive this season with both men. Fighting for the podium, he means? No, "for the Championship."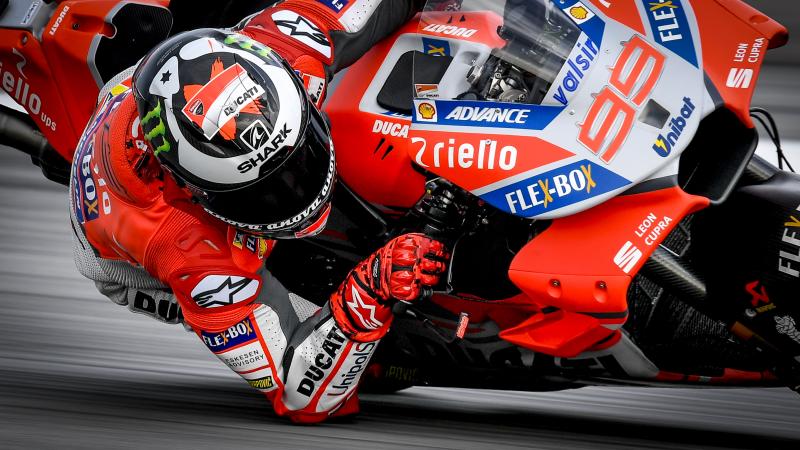 After looking at the field in Sepang in the first Official Test of 2018, the Italian wouldn't be drawn too much in comparisons, but kept it simple yet effective. "We're happy with things in our garage. I think we can be competitive for the Championship this year, with both riders."
So after the impressive timesheets, it was certainly a good start on paper – and Tardozzi and details the key changes the factory were asked for and have delivered, again repeating that buzzword…
"We are very happy," he repeats. "Both our riders and Petrucci have had very positive comments. They really appreciate the power delivery and the new engine. We tried to make the engine smoother and less aggressive, this is something the riders requested. During the winter we worked on that and it looks like we got the results. They've found good things in the chassis in corner entry, and we still lack something at the exit of the corner but we're happy.
Dovizioso is positive about the GP18, Lorenzo is positive about the GP18. 'DesmoDovi' also rode the '17 and '18 bikes back to back on Day 3 after his GP18 suffered a technical issue – and says that was more information in the bag that continued the positive assessment. But it's not over yet – with Tardozzi saying they'll be bringing something else to Buriram, too; something that could help both riders but especially Lorenzo, mid-corner. What? He won't say.
But after Honda, KTM and Yamaha all showed some radical new aero-fairing designs at Sepang…when might we see more from Ducati?
Tardozzi smiles: "Come to Buriram! You will see."
By MotoGP